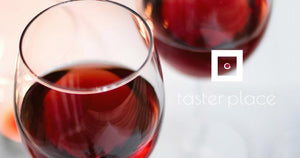 Wine is a sophisticated beverage that offers a wide variety of aromas. However, even the best wine can have some defects that can negatively affect its aroma and taste, masking the perception of its varietal and territorial olfactory characteristics. Olfactory defects in wine can occur at various stages of the production process and are often due to processes of deterioration or contamination: problems due to insufficient grape ripening, incorrect fermentation management, poorly controlled oxygen contact, or improper use of sulfur dioxide. Wine production is a complex process that presents numerous risks to be faced and avoided by winemakers. In most...
---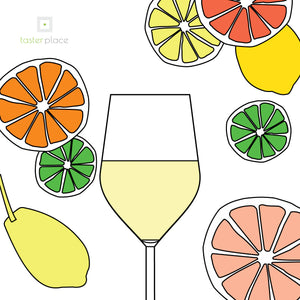 Citrus aromas are "top" notes, in other words, powerful scents that go straight to your nose: we immediately notice them (just 2-3 seconds from inhalation); just as they are quick to manifest, they are also quick to vanish. In a bouquet of perfumes, citrus notes are the first contact that the nose and curiosity must capture, inviting us to go further. These are notes that disappear quickly, as they are volatile, but which give a unique olfactory imprint to the whole bouquet. All the citrus scents have in common the presence of the highly concentrated limonene molecule. Many other molecules...
---
• aromas • sommelier • Tasterplace • whitewine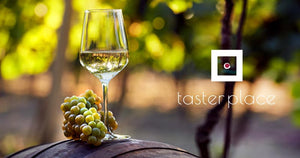 It is very important to create in our memory a wide database of smelling references that we are able to recognize in the food and wine that we consume. Without this "aroma database" we would not be able to recognize a smell when we perceive it.  For this reason, we decided to increase the number of wine aromas and we created a 24-aroma set. We already introduced the 24 aromas of red wine a few weeks ago, and we are now introducing the 24 white wine aromas. This 24-white-wine-aroma set has: the same 12 aromas included in our standard...
---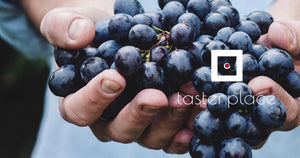 There are three Italian grapes that often pique people's curiosity: Sangiovese, Nebbiolo, and Montepulciano. The Sangiovese grape has spawned a wide variety of wines, including the renowned Chianti and Brunello di Montalcino. Nebbiolo is the base of Barolo and Barbaresco wines, while Montepulciano d'Abruzzo is one of the most interesting red wines to emerge in Italy. Let's explore their typical aromas. SANGIOVESE Knowledge of the variety dates back to the sixteenth century, but many factors suggest that it has been known in Italy for two thousand years and that it was cultivated by the Etruscans. Sangiovese is the most widely...
---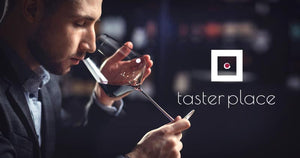 We all know that describing the aromas of a wine is difficult task for most people. We also know that the ability to discriminate a specific odor at a low concentration varies among people. In fact, the ability to detect a specific smell is due to biological/genetical aspects and it is due to olfactory training. The genetics play an important role in how we smell, as almost 30% of the genes responsible for our olfaction is different from one person to another. This means that some people struggle more than others when trying to perceive a specific odor. The...